An Eastern Mind: The Chinese Philosophy of Chuang-Tzu
I have written hundreds of fables, as I consider the deepest concepts can only be inherited through the simplest stories. That is why every little child in China still listens to my fables as bedtime stories. I plant seeds into their dreams so that those concepts grow up with them, so that this ancient wisdom follows them throughout their whole lives. In my fable XiaoYaoYou , I wrote that in the Northern world, there was a big fish named Kun. It can dive into the deepest ocean, turning into a huge bird called Peng. The back of this bird was enormous. People on the ground can't see it, but the sky turns dark when Peng flies.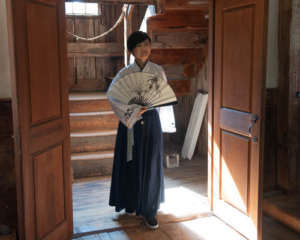 And, my friend, people of my time never believed in me. They felt those stories were nonsense. However, on my way here, I took this flying bird, maybe not as big as Peng, called Plane. It carried me across the oceans and mountains, just like I wrote -10,000 miles a day. Our imagination comes from the collective unconscious that goes beyond time and space. Just like the Chinese language has no time or gamma in it, once you learn the language, you will have a new mind to internalize the world which is just like what those fables guide you unconsciously to do. There is a reason that I have never been bothered by other's misunderstanding. I have learned from Kun to dive into the ocean in adversity, remain in the seabed and accumulate energy, and when the time comes, fly like Peng in favorable circumstances.