COLLABORATIVE INNOVATION AND THE OVERVIEW EFFECT
THE GLASS TALKING STICK: A POWERFUL TOOL FOR COLLABORATIVE INNOVATION
Traditionally, the Talking Stick is a wooden tool used by many indigenous people when they meet in council or a group. The person holding the stick speaks from what is deeply true for them right now, and what they are aware of in the present moment. Everyone else is asked to listen. When finished, the speaker passes the stick.
Most often, the practice of the 'Talking Stick' provides the missing link to go beyond where people are have stalled in Collaborative Innovation; in groups or business, in situations where people feel stuck in seemingly unsolvable circumstances, in abrasive conflicts, or where life and its essence – relationships – feel flat and featureless.
In recent times, we have been using glass art versions of the talking stick that combine the power, rich symbolism and ancient wisdom of indigenous people with the color, beauty, mystery, the strength and fragility of blown glass, and magical flow.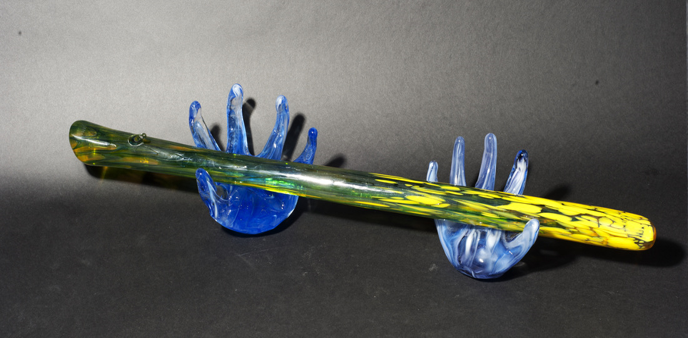 Attachments