I Don't Want No Bad News – but I am Curious about This News: Our Polarized Reactions to Negative Feedback
Thus, at some level I recognize that the negative feedback I received was a gift—though not necessarily a welcomed gift. Both resistance and curiosity were swirling around my head and heart. There was a "learning-ful" moment here of which I should take advantage in my own "slow thinking" about interactions with other people. Perhaps, some "slow thinking" about a decision-point regarding my retirement from the presidency. I found myself at a place and time when I could reflect on and work through this feedback that I received. What king of reflective process might be most helpful in this regard? Perhaps a process called polarity management.
The Polarity of Self-Knowledge
If any of us are likely to retain both a resistance to negative feedback and a comparable level of curiosity about this feedback, then what does the interaction between these two forces look like? We turn to a remarkable analytic tool called polarity management in seeking some appreciation of this interaction. Barry Johnson (1996), the "dean" of polarity management, suggests that this tool can be used in handling everyday contradictions—settings in which there are two or more legitimate but opposite forces at work. We begin by analyzing each side's benefits and disadvantages.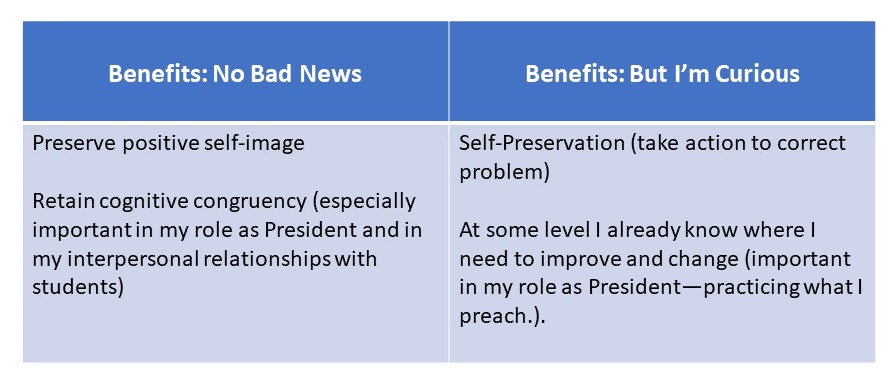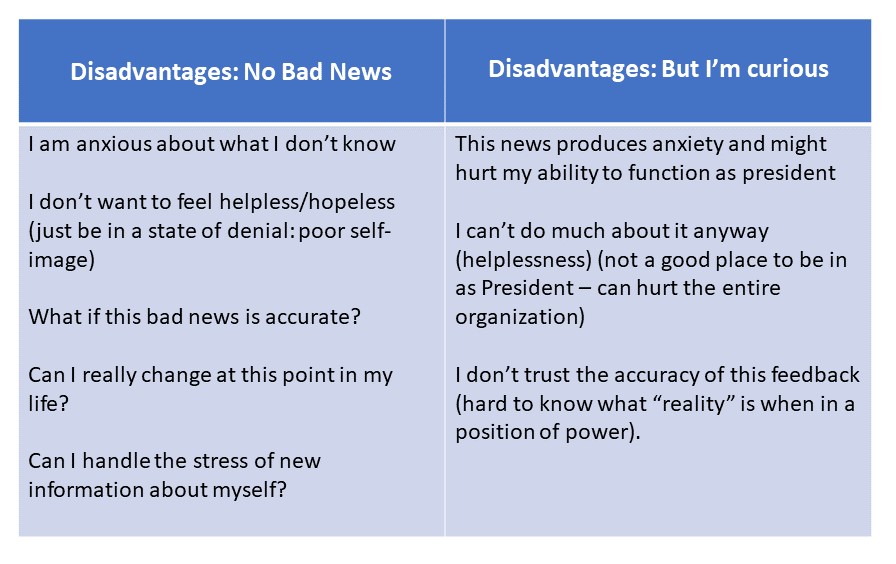 Attachments