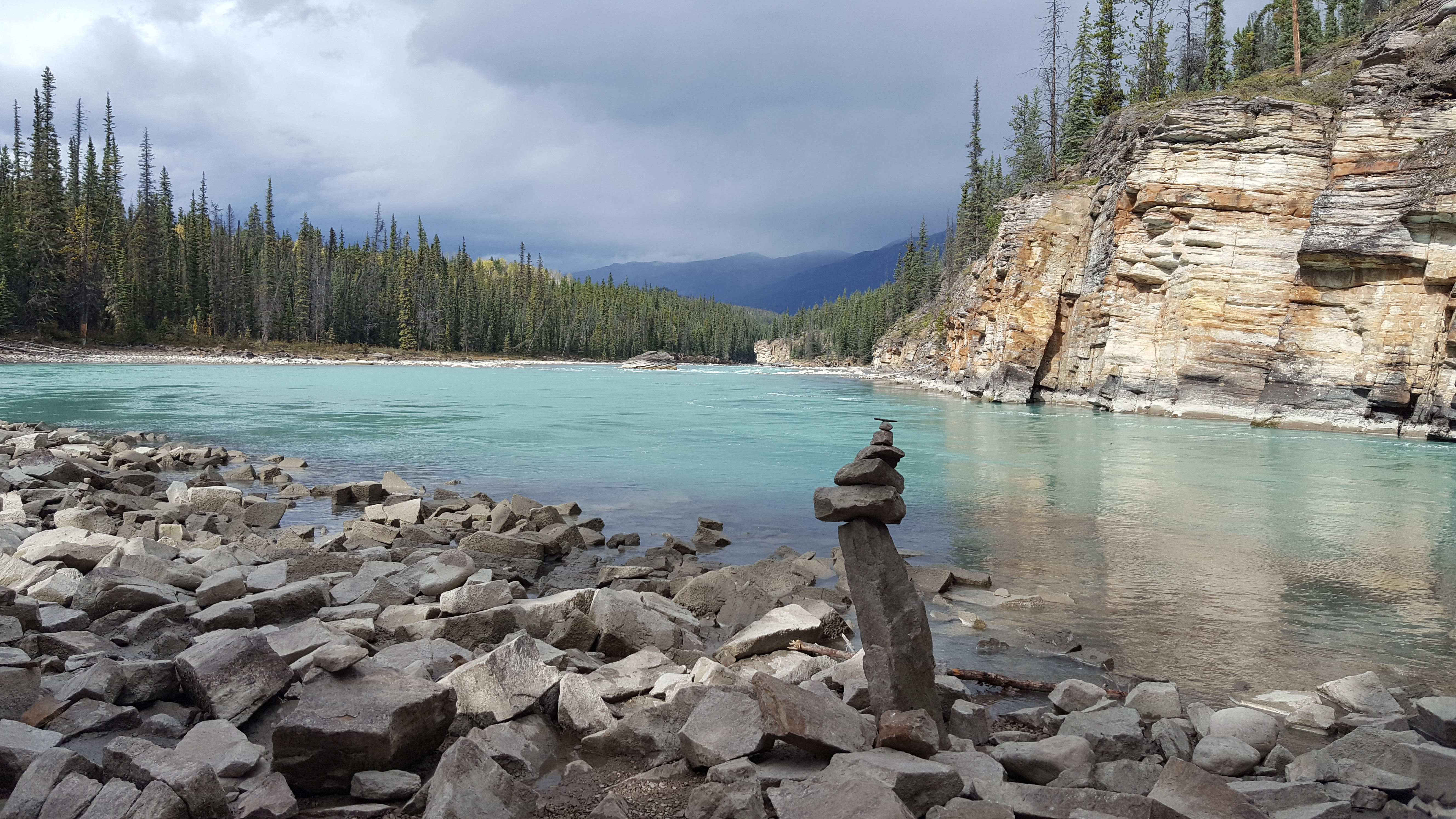 Photo credit: Camille Labelle
by Stefanie Gobin, MPsy
This series was originally completed as a Major Research Project in partial fulfillment of Adler Graduate Professional School's Master of Psychology degree. 
Abstract
This analysis engaged in a review of relevant literature in order to determine the efficacy of mindfulness-based applications to depressive symptomatology. The etiological roots of mindfulness in Eastern philosophy were examined as well as the history of its integration into the field of psychology. Mindfulness-based modalities that have been formulated for usage in treatment of clinical depression were examined including mindfulness-based cognitive therapy and mindfulness-based stress reduction. This review also engaged in a comparative discussion of efficacy versus criticisms of mindfulness-based interventions on depressive phenomena. The results of this review tended to support effectiveness of mindfulness-based modalities for individuals who have experienced 3 or more episodes of depression. This research in this review demonstrated that mindfulness-based research has tended to focus on individuals who are in remission from depression and thus its usage has mainly been researched for preventing relapse in depressive symptoms. Hence, a study was proposed to examine the efficacy of using mindfulness-based interventions on individuals experiencing current episodes of depression.
Introduction
This is a review of mindfulness-based interventions for the treatment of depression. Mindfulness as an area of enquiry has been heavily researched in recent years. Particularly, there has been a substantive amount of attention in research devoted to mindfulness-based approaches in psychology. More particularly, there has been an emphasis placed on its application to psychopathology. Hence, this review seeks to specifically examine mindfulness applications to the psychological condition of depression. Segal, Williams, and Teasdale (2013) defined depression as being a mood disorder that affects an individual's capabilities to think in a clear fashion. Segal et al. further described that depression detracts from one's motivation in his or her actions and also alters patterns of sleeping and eating. Individuals with depression tend to feel that they are suffering in isolation when in actuality it is a highly pervasive issue (Segal et al., 2013). Clinical depression, also referred to as major depression, refers to a state of mood in which depressed mood or loss of interest takes place (Segal et al., 2013). As well, in clinical depression individuals exhibit symptoms of difficulty with sleeping, decreased appetite, impairment in concentration, and feelings of being worthless or hopeless (Segal et al., 2013). Clinically, a diagnosis of depression is assigned to an individual when a number of these symptoms are present for a minimum time length of 2 weeks and when interference from these symptoms impedes one's ability to perform daily activities (Segal et al., 2013).
Background
As stated, depression is a pervasive issue currently in the world. It is also highly rampant within Canadian society. The Canadian Mental Health Association (2015) reported that approximately 8% of adults in Canada will experience major depression at a certain point within their lives. Patten et al. (2006) further report that the Canadian Community Health Survey found that for individuals in Canada, the lifetime prevalence affiliated with a major depressive episode was 12.2%. The Canadian Mental Health Association (2015) reported that suicide is one of the primary causes of death for men and women from the age of adolescence to middle age. Furthermore, Canada's suicide rates for youths is the third highest within the context of the industrial world (Canadian Mental Health Association, 2015). Suicide has been cited as one of the primary causal forces of death for females and males who are between the adolescent and middle age grouping (Canadian Mental Health Association, 2015).
Health Canada (2009) further reported that depression has adverse impacts on the experiences of an individual in that it diminishes the quality of life that one experiences, affects one's relationships with others, and increases the likelihood that one will develop a chronic disease like diabetes or heart disease. As well, depression can seriously affect individuals in that it can lead to suicide in certain individuals (Health Canada, 2009). Puyat et al. (2013) further emphasized that depression is a very costly issue for Canadian society in that it costs the country approximately $14 billion annually in relation to expenditures in health care and losses affiliated with productivity. Major depression was affiliated with development of chronic medical conditions, issues with income acquisition, and lack of employment (Patten et al., 2006).
Puyat et al. (2013) found that the majority of individuals who suffer from depression receive care solely from their family physicians. Particularly, 90% of individuals with depression receive sole treatment from their family physicians in Canada (Puyat et al, 2013). However, almost half of individuals, 49% of people, in Canada who are experiencing anxiety or depression have not seen a physician for their mental health, problem and generally this is because of stigma (Canadian Mental Health Association, 2015). Positively, when people recognize that they are depressed and receive help for this mental health issue, then change can occur for most people, which permits them to resume their normal functioning (Canadian Mental Health Association, 2015). Hence, given its prevalence in Canadian society, in conjunction with the positive outcomes of treatment, it is useful to examine potential psychological treatment options for this condition. As stated, this paper is a review examining the utility of mindfulness-based treatment interventions to depression.