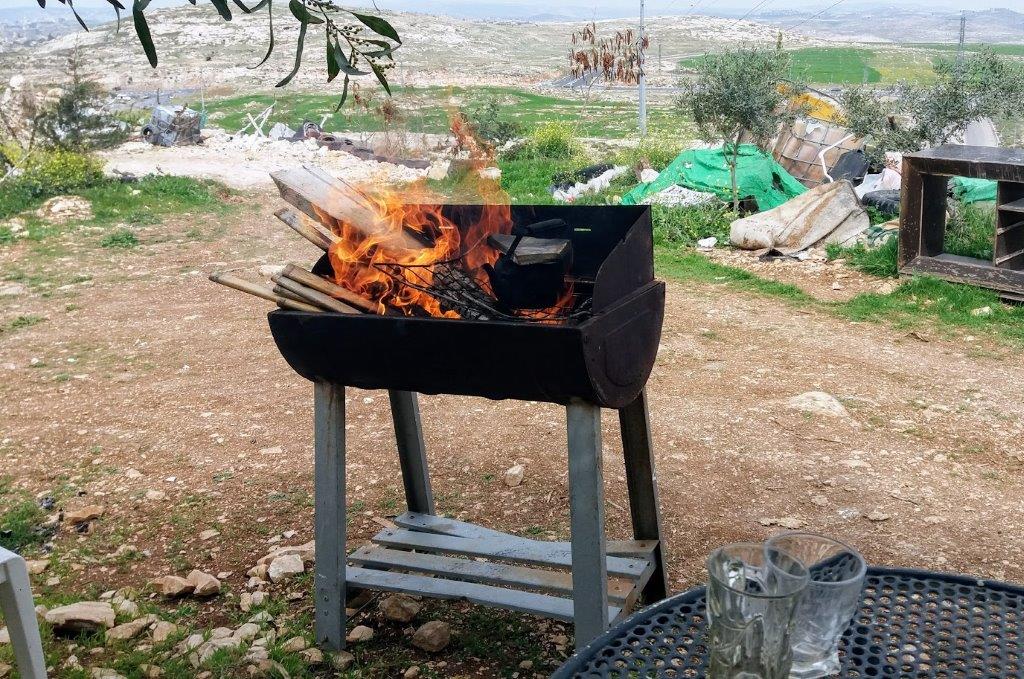 The difference between "mine" and "yours" may be self-evident for the Westerner. For the Bedouin most things are "ours"; at least among friends. Although this topic is something that conceptually may seem more related to the dimension of individualism/collectivism, its challenge was in the field of "uncertainty". I will describe here issues regarding finances, favors and possessions.
Stories of Friendship: Who Pays the Bill?
Jerusalem, October 2000. Our first intercultural difficulty happened a few months after we got acquainted, on my 40th birthday. I had invited a large number of friends to a party at a local bar. I had also invited a performer and some light snacks were offered. We had a good time. At the end of the evening, the owner of the bar came to me and said that they have one unpaid bill. Later I realized that the bill was that of Jaffer and Bashar. I felt highly uncomfortable about the situation, but eventually decided to confront them. As it had not occurred to me that guests would order from the menu and then not pay their bills, it had not occurred to them that they were expected to pay for themselves.