Pathways to Sleep IA. From Health to Sleep Introduction to Component One
This second set of matrices concern the ways in which we align with our natural daily cycles and our nutritional habits.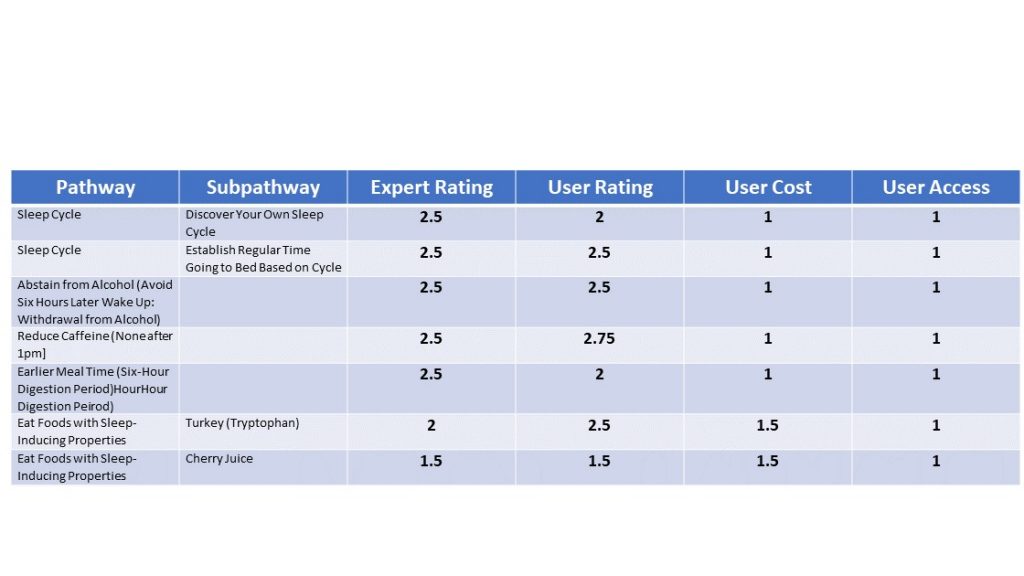 Conclusions
Having shared this overall assessment of component one and having posed a preliminary observation regarding the holistic, systemic and often indirect and delayed impact of many component one pathways on sleep quality, we are ready to turn to each of the specific pathways and identify specific assessments for this pathway. We will also provide a more detailed understanding of its specific impact and ways in which we can best engage this pathway as we seek to manage our own sleep.
Attachments